A tool to unleash your imagination
The graphics tablets They are highly sensitive, high-tech tools that have become essential in the world of design and illustration. These are equipped with stylus pens and styling programs that allow you to work much more precisely and meticulously. If you're designer or draftsman, today we bring you a list with five tablets that will allow you to work more professionally.
It is a drawing tablet with 8192 sensitivity levels, a resolution of 5080 LPI and a surface of 6 by 4 inches so that in this way you can make much more fluid and precise lines. Includes a stylus with 20 replacement tips.
It has a button that allows you to go from pencil to eraser instantly, so you can work much more efficiently. A tool for you to draw, paint and create everything you want mind it occurs to him.
2. Drawing monitor with HD display
XP-PEN Artist 12 is a monitor that has a 11.6-inch HD screen, 8192 sensitivity and a 5080 LPI resolution so you can do professional quality work. The package includes a desk stand, eight replacement tips, a USB cable, and a drawing glove.
It is equipped with six shortcut keys and a touch bar that allows you to zoom in or out on the layer so you can add details with ease. Also, your passive pen has a hexagonal design which is a great help for drawing and designing.
It is a tablet with a work area 10-inch, eight hotkeys and a button to switch from pencil to eraser with a single click. The set includes a desk stand, eight replacement tips, a drawing glove, and a Type-C cable.
The surface has a sensitivity of up to 8192 levels, this gives you greater control over the stroke and allows you to perform smoother, more natural lines in each of your drawings or designs.
The Ugee M708 graphics tablet is equipped with 5080 LPI resolution, eight shortcut keys and 8192 levels of sensitivity for greater precision in your strokes. It also brings a digital pen with eight spare nibs, a USB cable, and drawing gloves.
Its screen has a practical and intuitive design that allows you to work on a surface that imitates the texture of paper, so you will have a more realistic experience when it comes to painting, sketching, coloring and making digital art.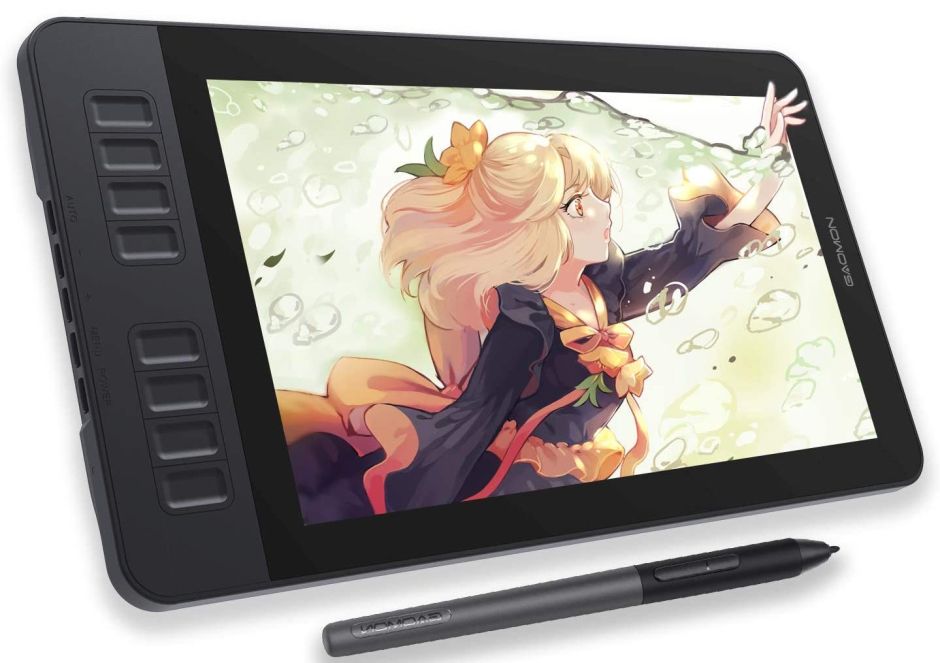 It is a tool with a HD display 11.6-inch screen that has a resolution of 1920 by 1080 pixels and is equipped with eight shortcut keys. Includes a power adapter, pen holder and a 3-in-1 glove.
It is ideal for you to take your first steps in graphic design, since the tablet has an electromagnetic resonance pen with 8192 sensitivity levels so you can draw thin and thick lines of natural form.
You may also like: Huawei phones: Meet the best models of one of the best-selling brands of the year.
.